The Ruins of Huanchaca in Chile From Antofagasta in northern Chile.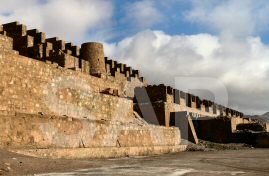 This vast ruin is listed as a National Monument - declared in 1974. It is known as the Ruins of Huanchaca - Las Ruinas de Huanchaca and was a smelting plant [fundición] known as Playa Blanca and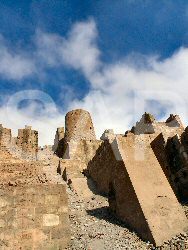 was used for processing silver ore extracted in the mountains of neighbouring Bolivia. In the late 19th century the mine at Pulacayo near Uyuni in the southern highlands of Bolivia was second only to Broken Hill in Australia for silver production and made a fortune for its owners . The mine was operated by a Bolivian company the Compañia de Huanchaca de Bolivia which had investors from Chile and London. As well as mining the company was involved with railways and when taxes were raised for ore refined in Bolivia the company decided to move its refinery outside the country.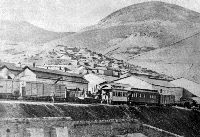 One of the railways was used to transport ore from Pulacayo to Playa Blanca. The operation lasted only a few years between 1892/3 and 1901/ 1902 when the site was sold . The ruined smelter is perhaps the largest and most impressive construction of this era in South America