For more than 40 years I have been privileged to live with this mystery.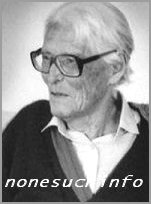 At times the experience has given me intense pleasure and at others it has left me downhearted with my efforts. But then everyone tells me that it is not unusual to feel such things, and I think you will agree with me that the Nasca lines are not so straightforward as they first appear. Many people have visited Nasca to see these remarkable features and I would like to thank everyone who has helped me. My thoughts go particularly to the enthusiastic support of the Peruvian National Air Photographic Service in Lima and my sister Renate.
Much still has to be done before the meaning of every marking is explained, and that will be impossible if the desert is harmed. The surface is too fragile to withstand any disturbance and already some places have been severely damaged. Since my first visits to Nasca I have called for protection for this historic desert. The people who lived here long ago left a unique document which I believe constitutes an essential chapter in the development of the human mind. There is nothing like it anywhere else in the world.
Maria Reiche
CONTINUE TO THE PUBLISHER'S INTRODUCTION
---
The text and most of the images are © Copyright
For any commercial use please contact

| | | |
| --- | --- | --- |
| THE NONESUCH - FLOWER OF BRISTOL | | AN EMBLEM FOR ENTERPRISE |